UgenTec & PathoFinder have successfully rolled out the interpretation solution for PathoFinder's next generation multiplex PCR 2SMART assays.
The collaboration covers PathoFinder's syndromic infectious disease panels supported on Roche's Cobas® & Lightcycler® systems and has already been rolled out to more than ten laboratories spread over Europe & the Middle-East.
"Because our ground-breaking assays detect such a wide variety of pathogens, we felt the need to automate the interpretation" said Guus Simons, CEO of PathoFinder. "with UgenTec's software, analysing the results is as simple as clicking a mouse"
"UgenTec is glad to provide the users of PathoFinder kits with a one-stop solution for their interpretation" said Wouter Uten, CEO of UgenTec. "The innovative multiplex assays of PathoFinder are used in a multitude of laboratories worldwide. With our cloud-based CE-IVD solution, PathoFinder will be able to manage these with ease".
Laboratories in Belgium, Germany, the Netherlands, United Arab Emirates & France were rolled out during January and February.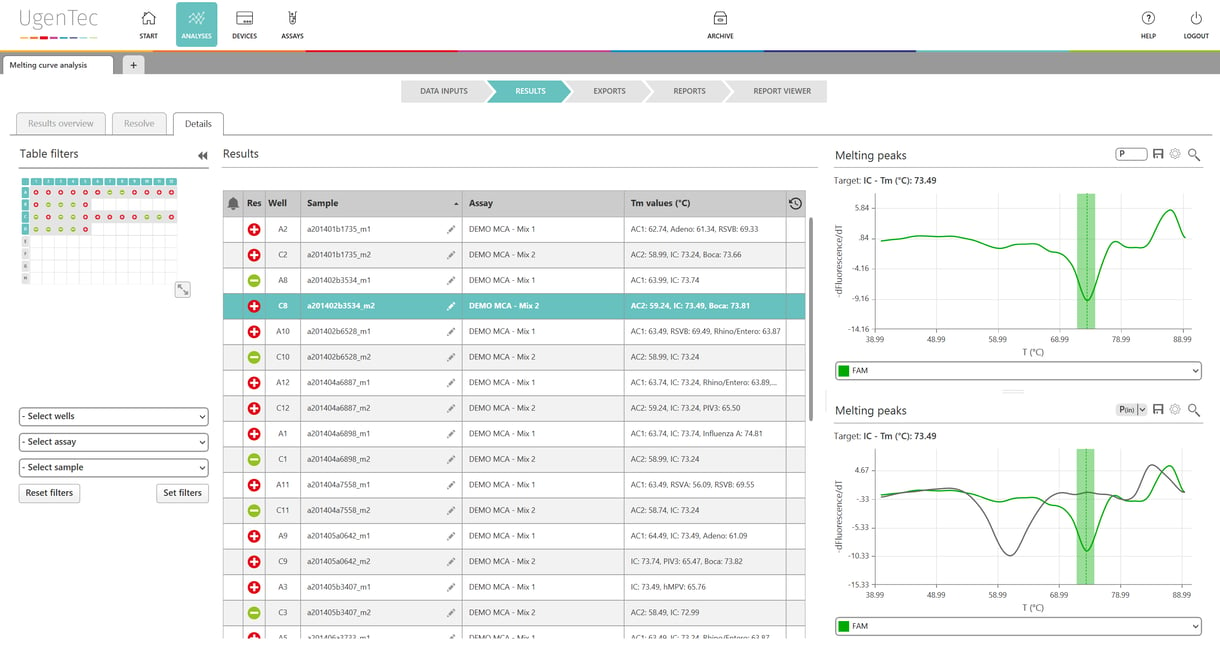 About PathoFinder
PathoFinder is a privately owned nucleic acid diagnostics company founded in 2004 and is based in Maastricht, the Netherlands. The company focuses on the development and commercialization of syndromic infectious disease tests and has currently 4 syndromic panels on the market. PathoFinder's proprietary 2SmartFinder® technology enables the detection of up to 25 viral and bacterial pathogens in a single assay. These products save time, allow for automation and are cost-effective, and thus address the three major aspects of introducing comprehensive molecular diagnostics in the daily clinical routine. To learn more about PathoFinder's products and offerings please visit www.pathofinder.com